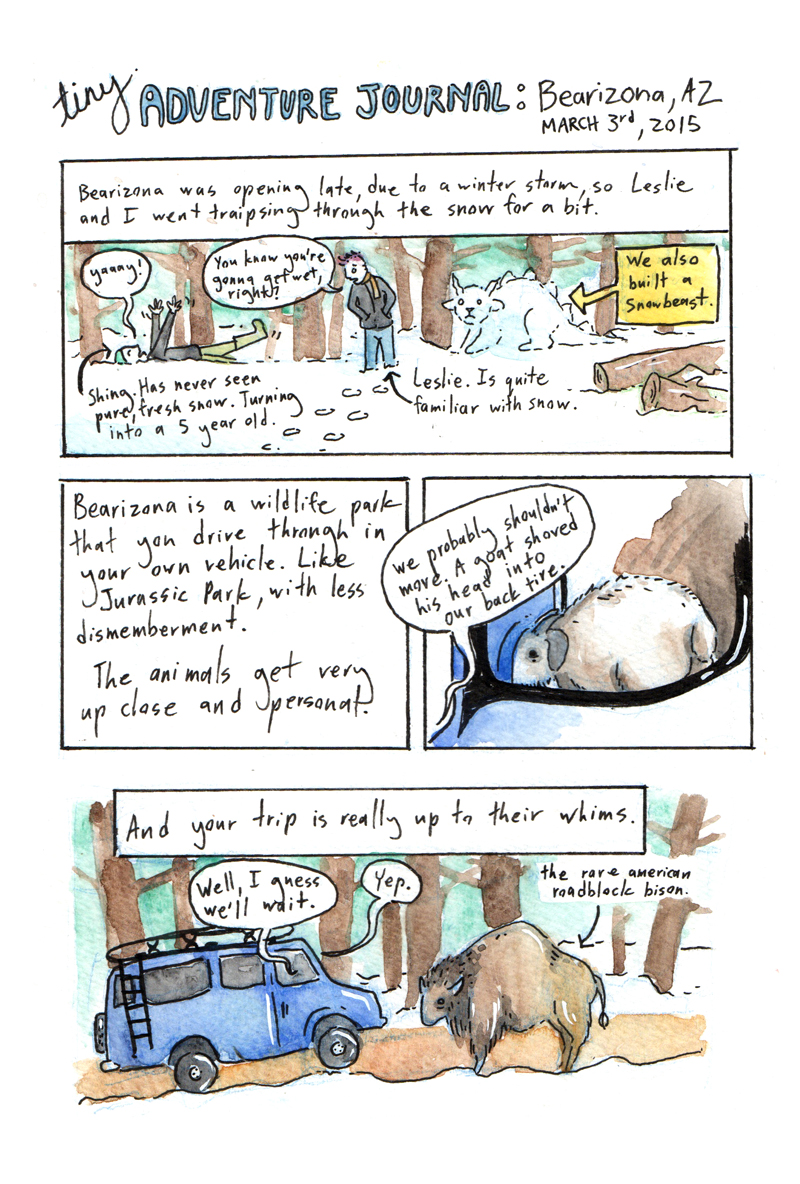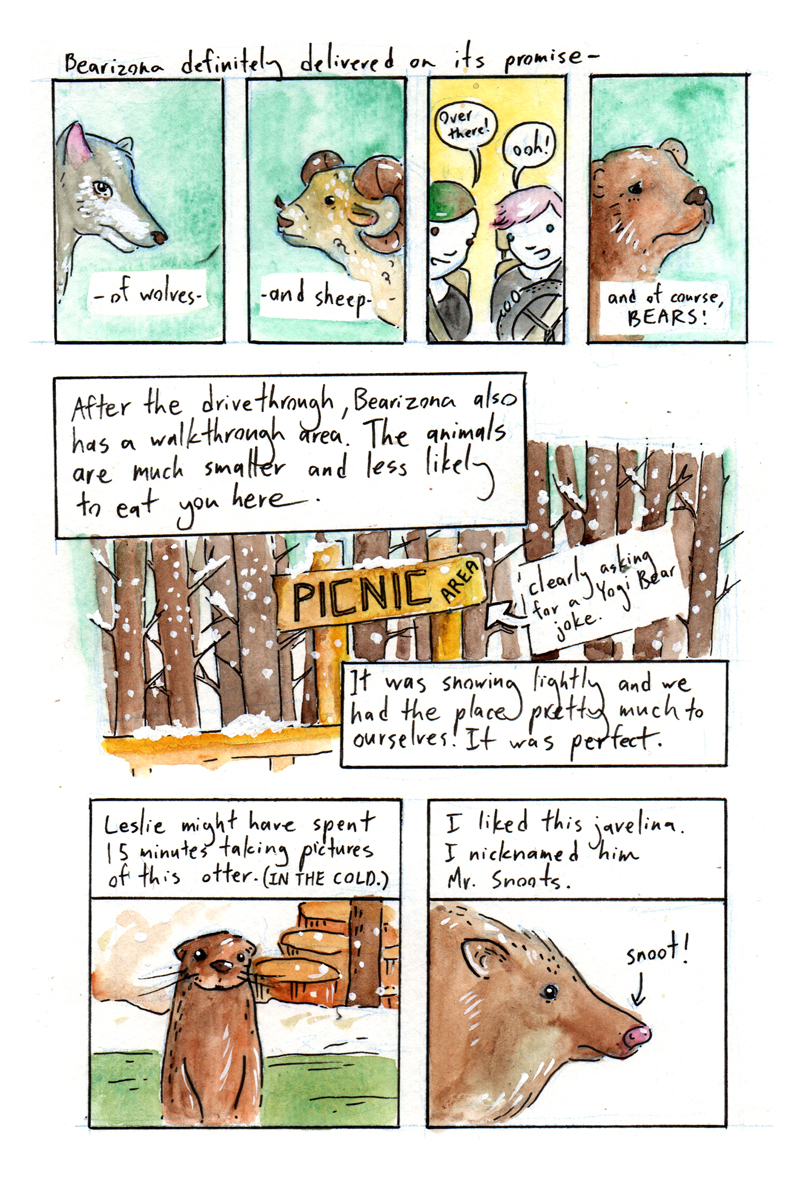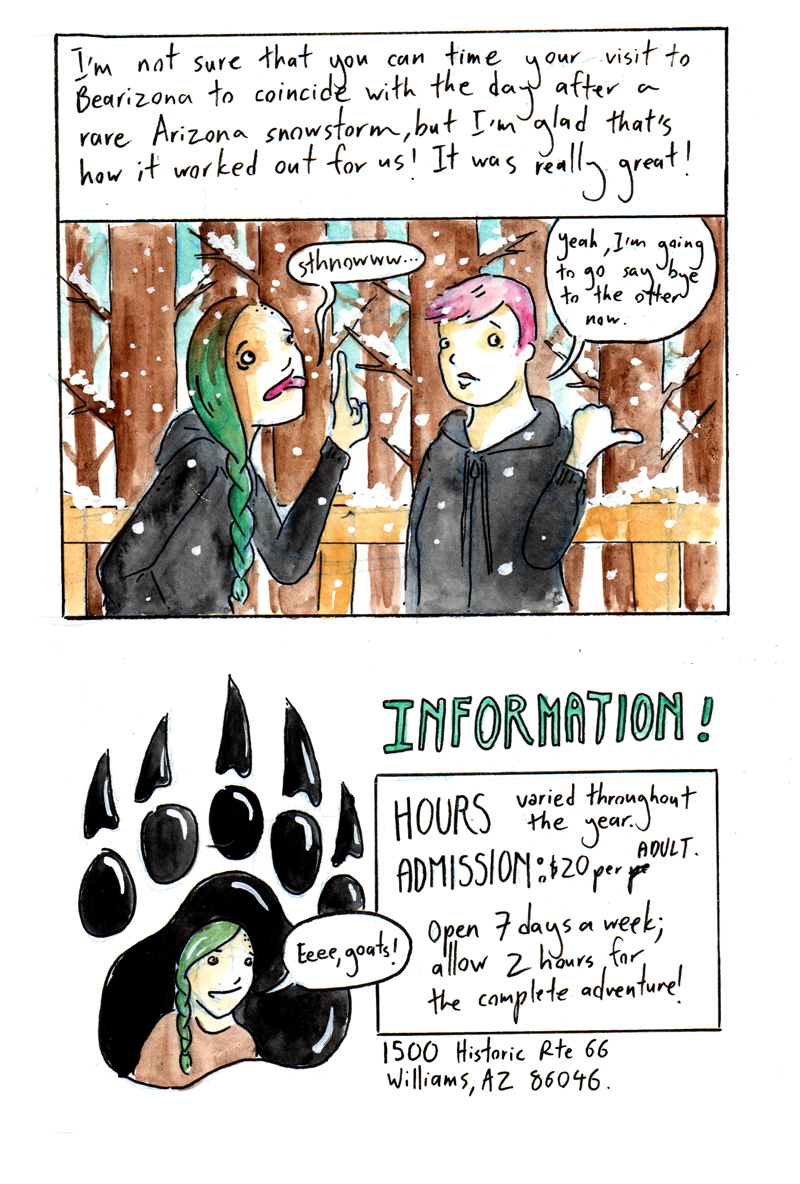 Leslie and I went to Bearizona back in March, when we were roadtripping to Albuquerque. We got there the day after a huge Flagstaff snowstorm, so I got to be in way more snow than I could have anticipated. I LOVED IT (both the snow and Bearizona).
Because it was the day after the storm, and the park was largely abandoned, there were no shows scheduled, so we weren't able to catch any of those, but having the entire place largely to ourselves was an excellent substitute.
I gotta to admit, most of my favourite animals there were not bears.
My actual pictures from Bearizona are in this blog post on Tumblr.
More about Bearizona on Roadtrippers, and on their own website.